The organ in the concert hall (4 – conclusion) by René Verwer
by René Verwer | Het ORGEL | Year 113 | (2017) | Issue 5
Articles
René Verwer

The organ in the concert hall (4 – conclusion)
Het ORGEL 113 (2017), nr. 5, 3-11 [summary]
The last article of this 4-part series treats the 20th century. In the first half of this century Gustav Mahler used the organ in symphonies II & VIII. Organ parts can also be found in orchestral works of Richard Strauss, Gustav Holst, Leos Janáček, and Max Bruch. The article discusses the 'Symphony for Organ and Orchestra' of Aaron Copland, 'Kammermusik 7' of Paul Hindemith, and the 'Concerto en Sol mineur' of Francis Poulenc. The use of organs in operas is briefly discussed.
It is observed that interest in concert organs has increased in foreign countries since 2000. Examples are the organs in concert halls in Montréal (Maison Symphonique), Paris (Philharmonie), and Hamburg (Elbphilharmonie).
The epilog concludes that since 1850 some 400 works have been composed for organ and orchestra, but that only a very small number is performed. In conclusion an overview is given of performances in the Concertgebouw since the restoration van the Maarschalkerweerd organ. The article ends with the conclusion that the organ is currently viewed as a valuable orchestral instrument, and that the hall-organ after 1850 has gained its own musical place, with repertoire that was specifically composed for the concert room.
Attachment:-selection works organ and orchestra
Attachment specifications-Montréal-Paris-Hamburg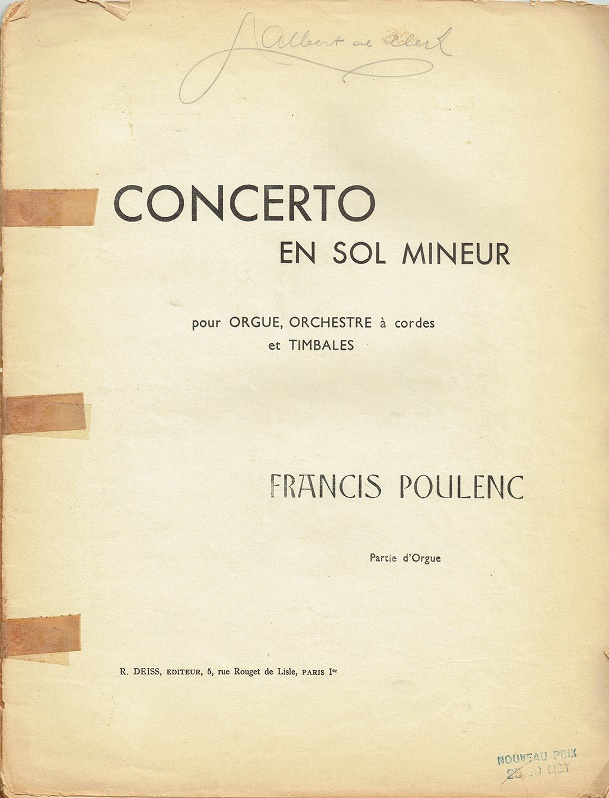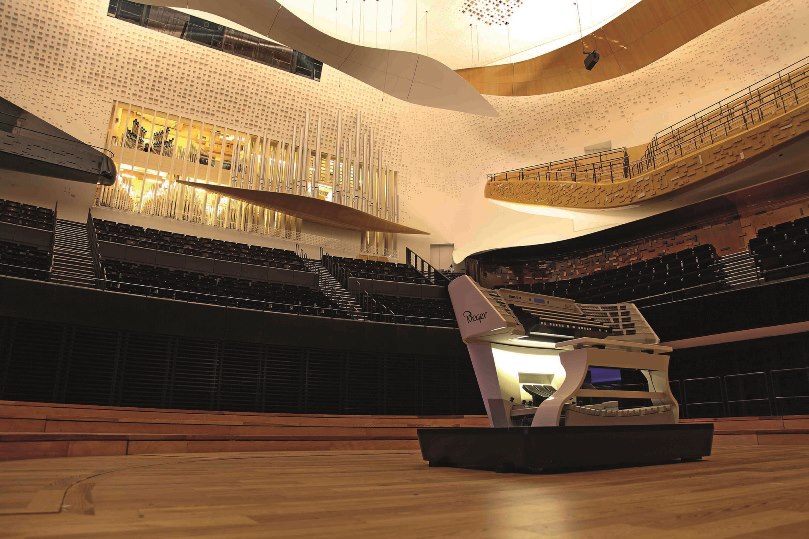 Paris, Philharmonie Rieger-organClick on the image to enlarge