Welcome
Welcome to the Internet pages of Europe's oldest magazine on Organ Art: het ORGEL [i.e. the ORGAN]. het ORGEL is a magazine of Dutch origin. This Internet site contains English summaries of articles published in het ORGEL. Every second month we will add the newest summaries. The site also contains a survey of which festival is happening where in Europe, and an extensive collection of links to other interesting organ sites throughout the world.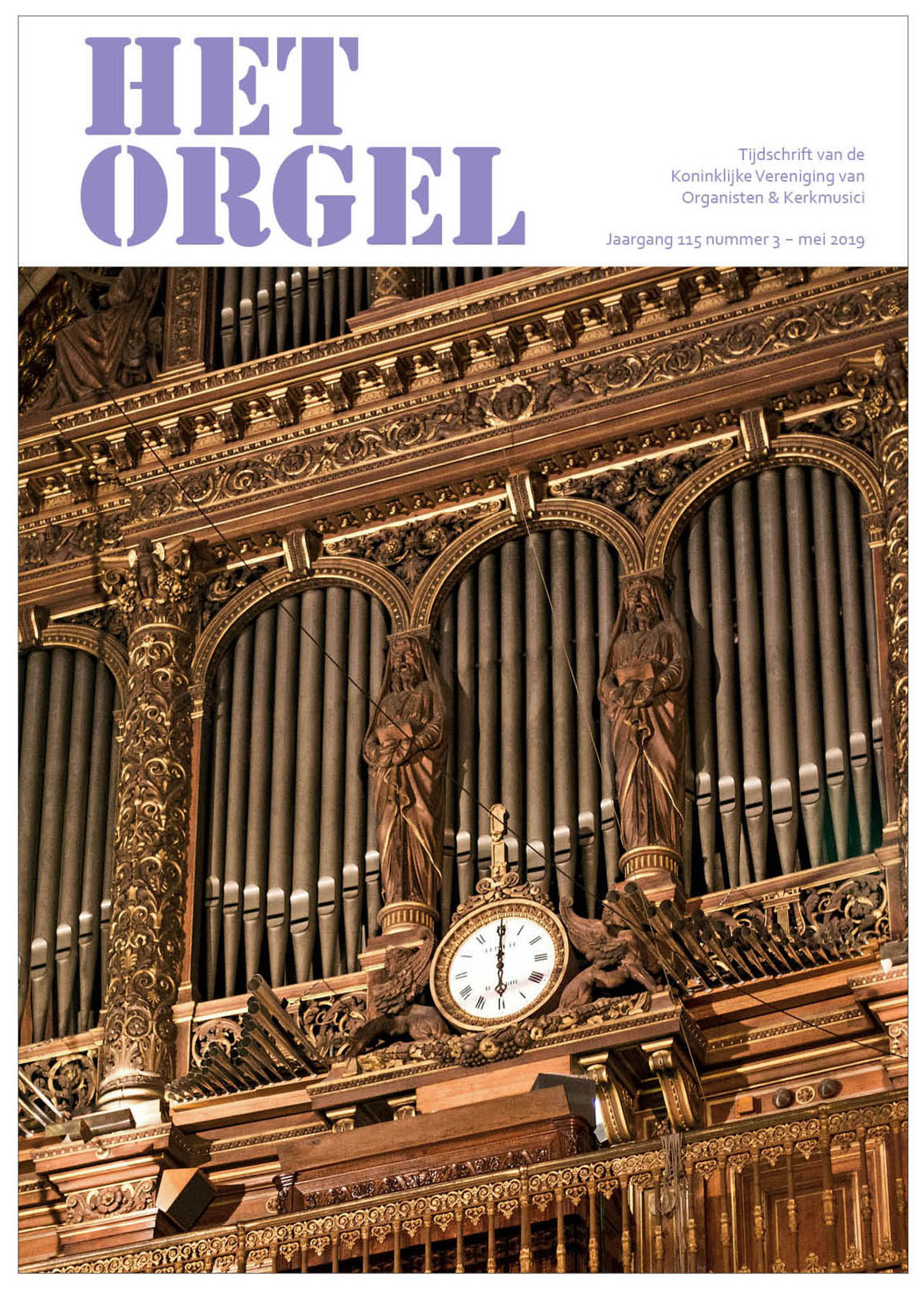 The new issue of het ORGEL contains the following articles:
Organ use in protestant church services between 1886 and 1938. Part 2
Jan Zwart – Willem Mudde. Musical-hermeneutic investigations (I)
L'Art total. On the death of Jean Guillou (1930-2019)
The disposition collection of Lucas Willem Boogert
'Queen of the organ'. Jeanne Demessieux in memoriam. Part 2 (end)
In memoriam Gerrit Stulp (1935-2019)
KVOK
Royal Dutch Association of Organists and churchmusicians
The publisher of het ORGEL
The paper edition as well as the Internet edition of het ORGEL are published by the "Koninklijke Vereniging van Organisten en Kerkmusici" (Dutch abbreviation: 'KVOK'). This Association was founded on 16 January 1890, and later became the publisher of het ORGEL; the first issue of het ORGEL was published in 1886.
Do you want to support the work of het ORGEL?
You can support het ORGEL and the Royal Dutch Association of Organists and churchmusicians by becoming a member of the Association. Membership fee: EUR 70,- (Europe) and EUR 75,- (Outside Europe) a year in the Netherlands. Membership is for one year and will be automatically renewed if not terminated at least one month before the end of the calendar year.
Once you're a member, you will receive the paper edition of het ORGEL 6 times a year and the organ newspaper de ORGELkrant 11 times a year. It is also possible to receive the publications without being a member of the society.
If you have any questions, don't hesitate to send an e-mail to the board of the Association