The Ibach organ in the Broederenkerk in Deventer. Part 1: building and history by Rogér van Dijk
by Rogér van Dijk | Het ORGEL | Year 111 | (2015) | Issue 4
Articles
Rogér van Dijk

The Ibach organ in the Broederenkerk in Deventer. Part 1: building and history
Het ORGEL 111 (2015), nr. 4, 36-45 [summary]
On 23 September 2014 the organ in the Broederenkerk in Deventer was re-inaugurated following restoration by Gebr. Van Vulpen b.v. of Utrecht.
The instrument was built in 1868 by gebr. Ibach of Barmen (Germany), and the case was made by Gerhardus van Poorten. The first part of the article describes the origins of the organ and the developments after it was built.
Drastic alterations were made in the 1950s: Verschuren changed the disposition, made an elektro-pneumatische action, and added a Positief between the two cases.
When the church building was restored in 1980, the organ had to be temporarily dismantled. This opportunity was used to renovate parts of the organ, including the windchests.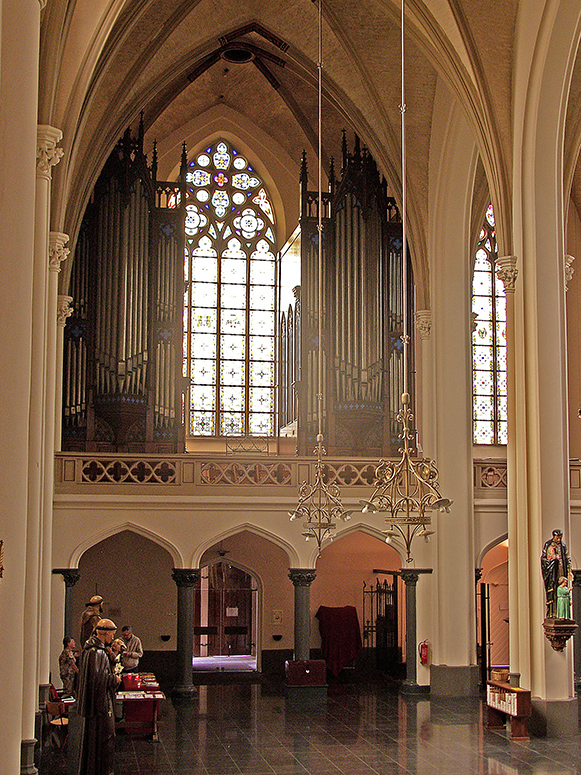 Photo: Jan Smelik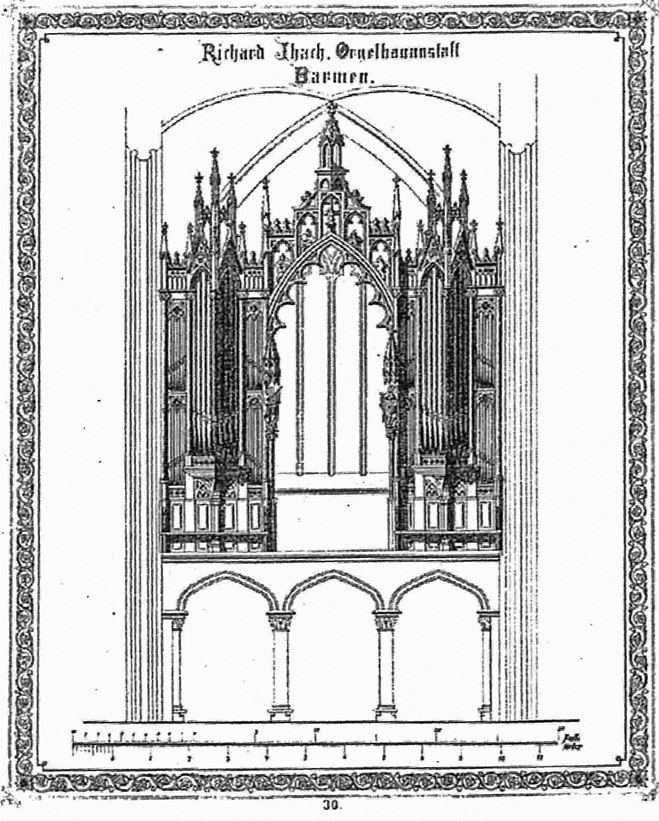 Imgae of the  Deventer orgel in the cataloguse of  Ibach, 1885