The J.H.H. Bätz organ in the Reformed Church in Benschop by Peter van Dijk
by Peter van Dijk | Het ORGEL | Year 109 | (2013) | Issue 6
Articles
Peter van Dijk

The J.H.H. Bätz organ in the Reformed Church in Benschop
Het ORGEL 109 (2013), nr. 6, 16-27 [summary]
On Friday 25 March, 2011 the J.H.H. Bätz organ of 1755 in the reformed Church in Benschop was re-inaugurated after a restoration and enlargement with an independent pedal, carried out by J.C. van Rossum Orgelbouwer of Andel. Consultant for the project was Peter van Dijk of Utrecht. For the National Cultural Heritage Service, Wim Diepenhorst, Marc Stappers and Mariël Polman were active in the project, respectively for the 'organ-technical' aspects, the climate control, and the painting. Using the results of painting research by Ellen Boersma of Amsterdam, the original colors of the case, the balcony railing, and the carvings were restored by De Jongh Schildersbedrijf b.v. of Waardenburg.
The organ was given in 1754 by Baron De Milan Visconti, owner of a manor in Benschop, and was built by the Utrecht organ maker Johann Heinrich Hartmann Bätz. The organ front, which is typical of Bätz, shows the influence of Christian Müller. The disposition of the instrument is very similar to that of the other one-manual church organs of J.H.H. Bätz.
In 1828 the organ was repaired by Pieter Wannewitz of Gouda, who probably also made two new bellows. Maintenance of the organ was taken over by the firm of Gabry in 1853, after the death of Wannewitz; in 1912 Gabry carried out a restoration.
Until 1956 the instrument stood in a gallery on the wall between choir and nave. In that year the instrument was dismantled in preparation for the restoration of the church. Using research of federal organ adviser H.L. Oussoren, the organ was restored in 1961 and moved to a new balcony against the wall of the tower.
In 2002 the Committee of Organ Affairs for the Protestant Church in the Netherlands commissioned Wim Diepenhorst to study the organ. It appeared that a new restoration was necessary in the near future. This restoration was finally carried out in 2010-1 and involved restoration of the original parts, replacement in Bätz's style of the parts that did not fit his design, and the addition of an independent pedal division in a separate case behind the organ.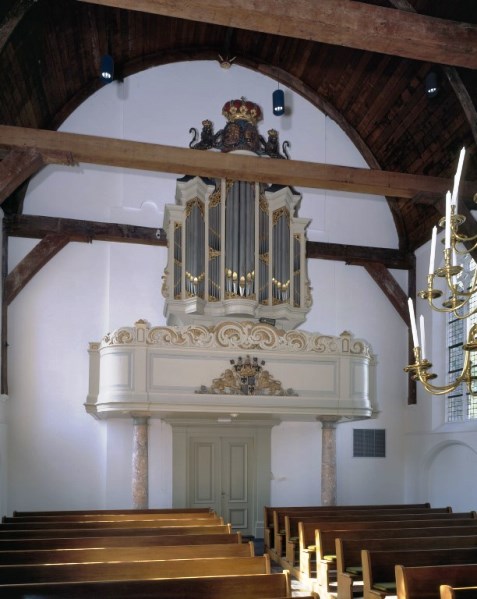 Photo RCE – Colours before restoration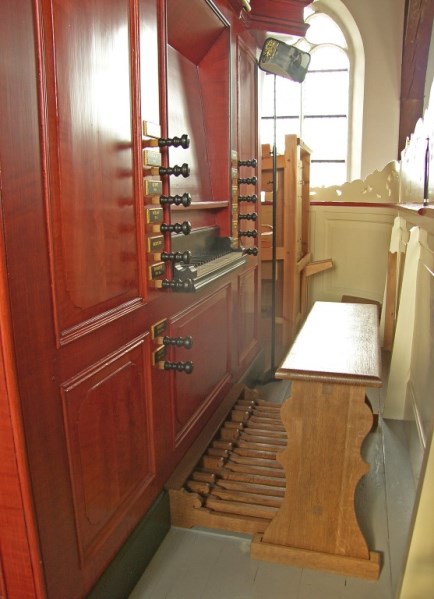 Photo: Jan Smelik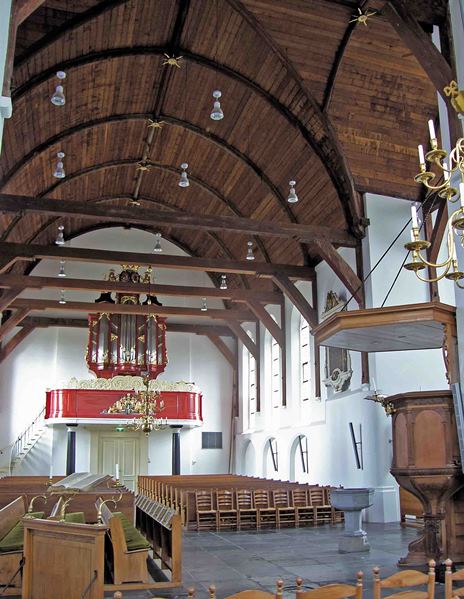 Photo: Jan Smelik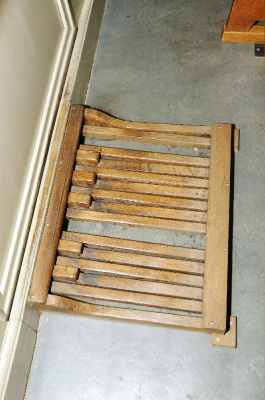 Photo Peter van Dijk Former pedal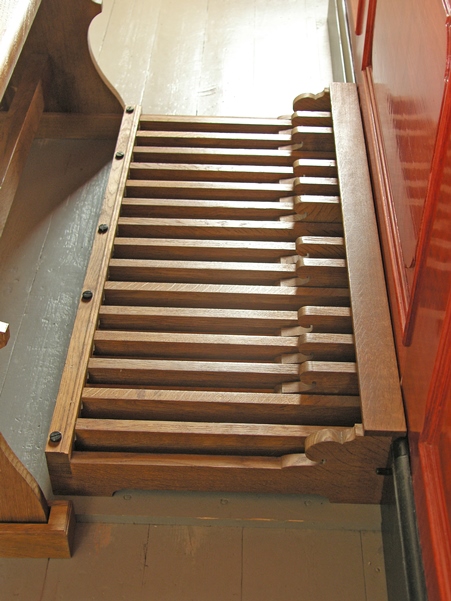 Photo: Jan Smelik Present pedal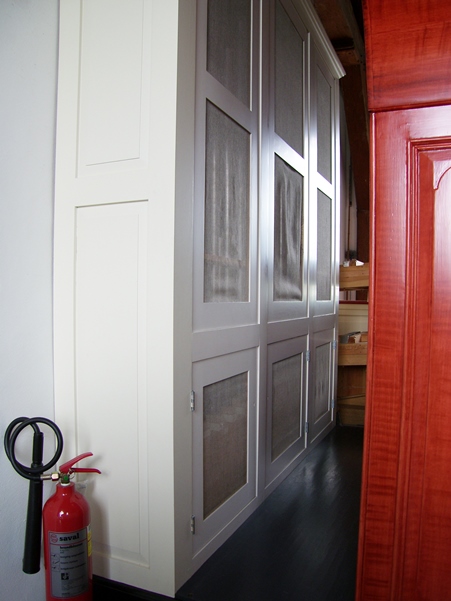 Photo: Jan Smelik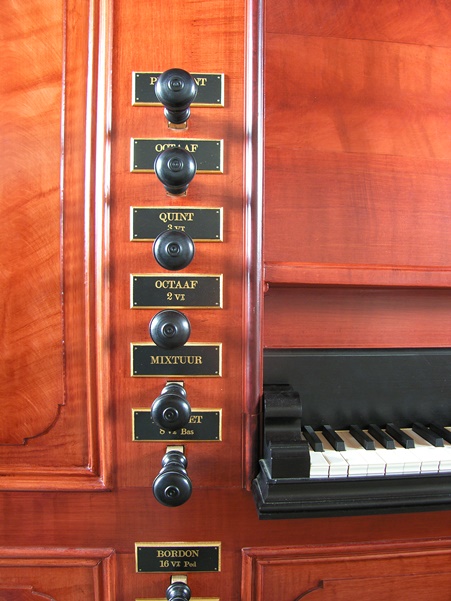 Photo: Jan Smelik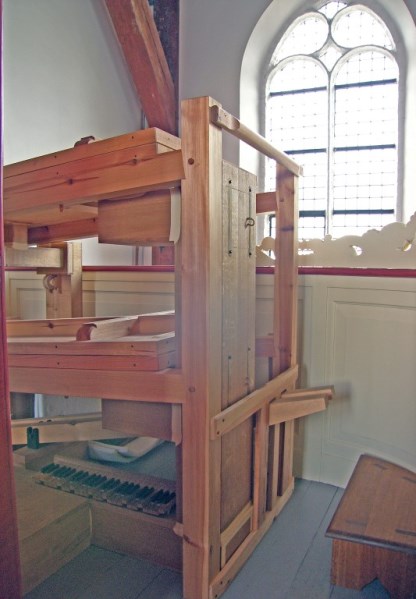 Photo: Jan Smelik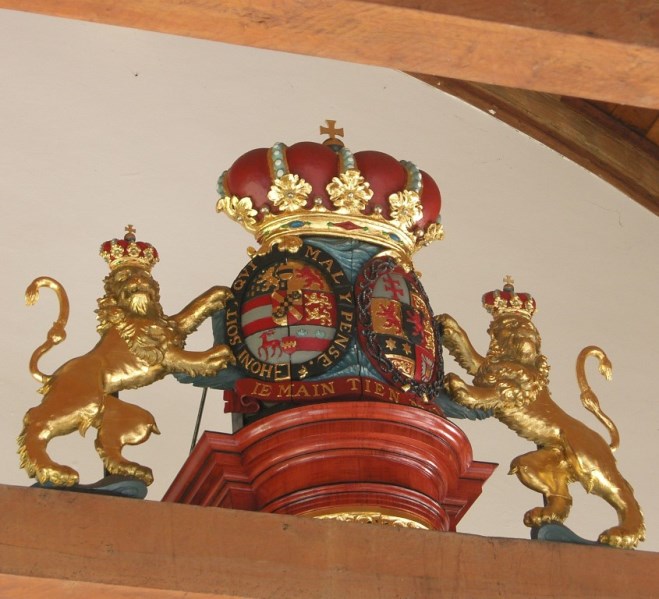 Photo: Jan Smelik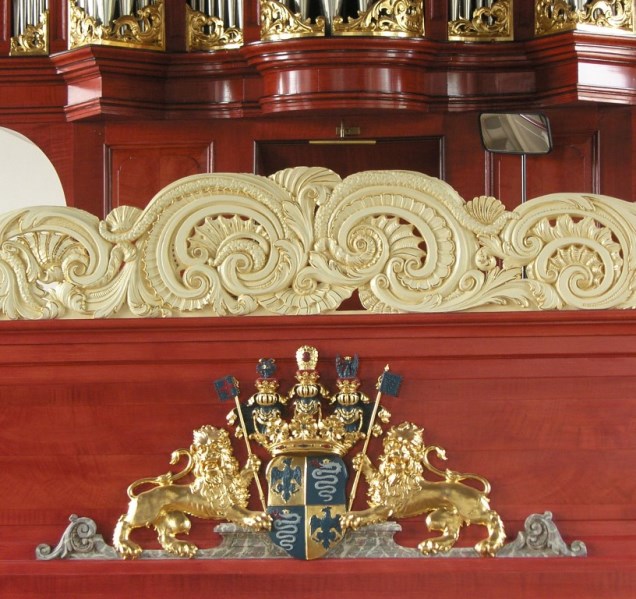 Photo: Jan Smelik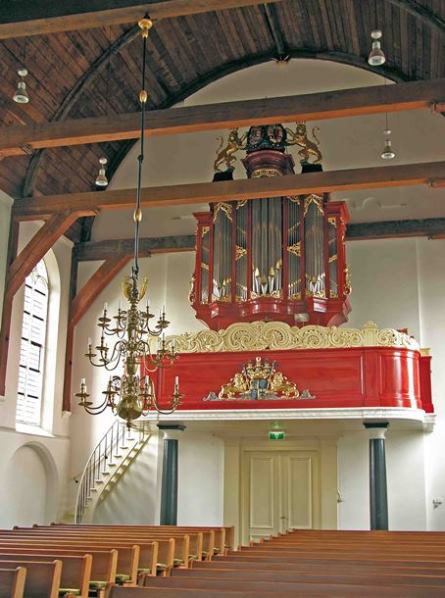 Photo: Jan Smelik