The organ case from Harenkarspel: 'a swallow's nest on the wall of the church…' by Jaap den Hertog
by Jaap den Hertog | Het ORGEL | Year 107 | (2011) | Issue 1
Jaap den Hertog

The organ case from Harenkarspel: 'a swallow's nest on the wall of the church…'
Het ORGEL 107 (2011), nr. 1, 14-25 [summary]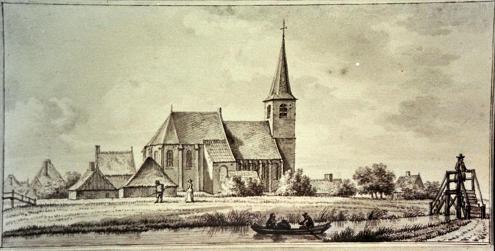 From 1888 until 2004 there was an organ case in the Rijksmuseum in Amsterdam, about which all that was known was that it came from Harenkarspel and that it dated from the middle of the 16th century. Research has shown that parts of the case were found by the antique dealer J.L. Schouten of Delft on a farm near Harenkarspel in 1888. After he had reconstructed the case from these old parts, the object was presented at the National Exhibition of Old and New Crafts in 1888 in The Hague. Then the case was purchased by the Dutch government voor ƒ 2500, on the advice of David van der Kellen Jr.
There is almost nothing more to know about the earlier history of the organ is than that it was in Harenkarspel around 1750. Whether it was there already in the 16th century is not likely. The author presents the hypothesis that it might be the remains of the small organ of the Westerkerk in Enkhuizen.
Of the original construction we have only the balcony, the front, and four linen-fold panels from the base. Since the front pipes had disappeared, Schouten mounted wooden dummies in their place. He used the old toe boards, on which the diameters are indicated. These provide some information on the scale of the Prestant. The ornaments show a richness of form, with grotesques and scrolls as the main elements. In addition there are also many floral motives, and heads in the shape of dolphins. An analysis of the style suggests a date around 1550. The balcony resembles that of the choir organ in Alkmaar, but while gothic elements dominate there, in the Harenkarspel case there are more renaissance elements. It is difficult to identify the coats-of-arms on the balcony. It is not likely that a so richly ornamented case was intended for a village church; one should rather assume a city church.
In 2004 the case was dismantled by Flentrop Orgelbouw; it now awaits a decision as to a new location.
Foto's door Orgelbouw Flentrop (Erik Winkel)