The organ in Overlangbroek and the organmaker Albertus van Os by Peter van Dijk
by Peter van Dijk | Het ORGEL | Year 104 | (2008) | Issue 3
Peter van Dijk

The organ in Overlangbroek and the organmaker Albertus van Os
HetORGEL 104 (2008), nr. 3, 14-31 [summary]
The organ in the Protestant Church in Overlangbroek (prov. Utrecht) wasrestored in 2007.   Until the restoration it wasuncertain who had built the instrument;  it appeared to be asouth Dutch organ from around 1770.  Study of the pitch namesinscribed on the pipes and comparison of these with those in otherorgans makes it very probable that the builder was Albertus van Os(17??-1773).  The organ in Overlangbroek is thus the first ofhis instruments to be rediscovered.  The present author wasable to attribute a second instrument to him:  it is in theMusical Instrument Museum of the University of Leipzig, and is in shapeand structure almost identical to the organ in Overlangbroek. The article includes an outline of the life and works of Van Os.
Photo's Overlangbroek: Jan Smelik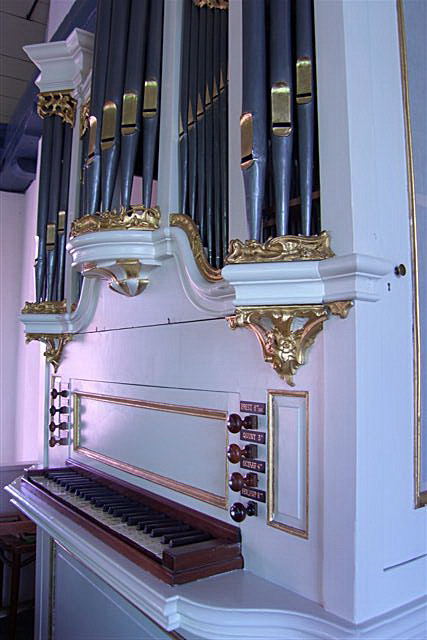 Overlangbroek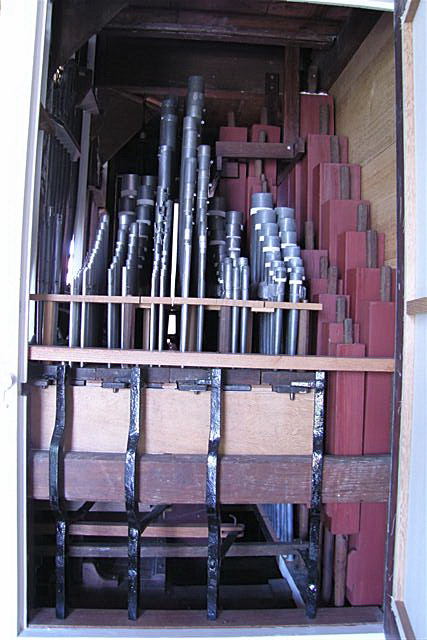 Overlangbroek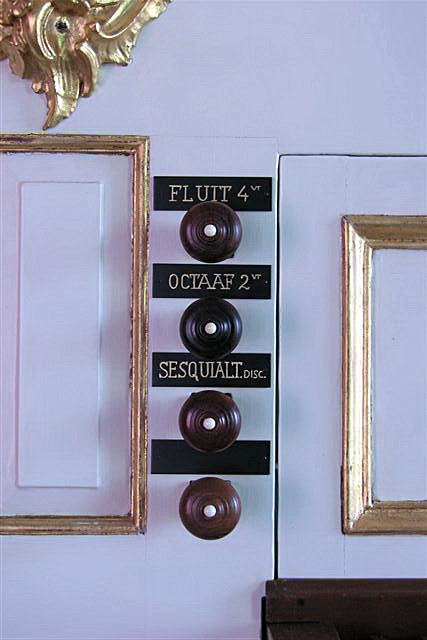 Overlangbroek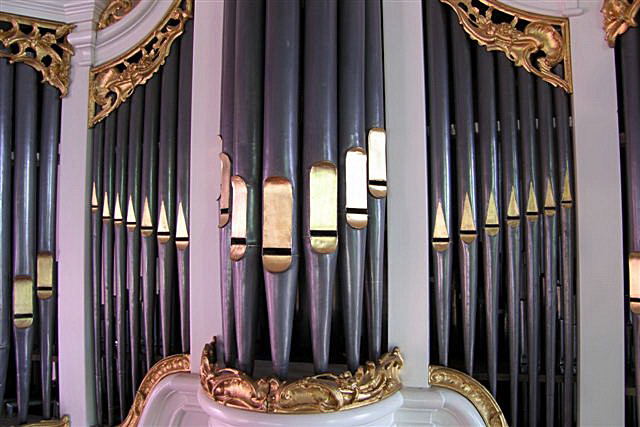 Overlangbroek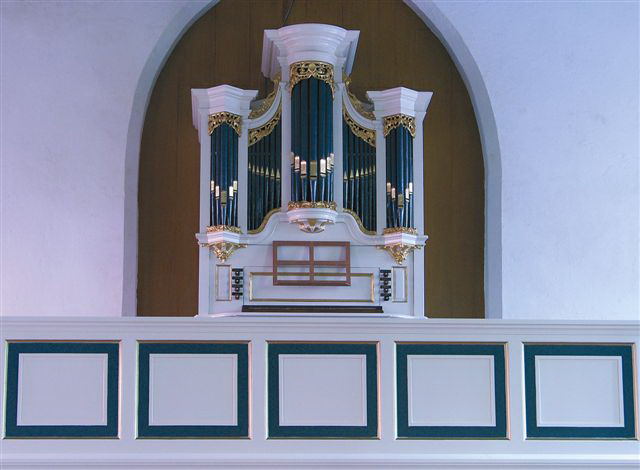 Overlangbroek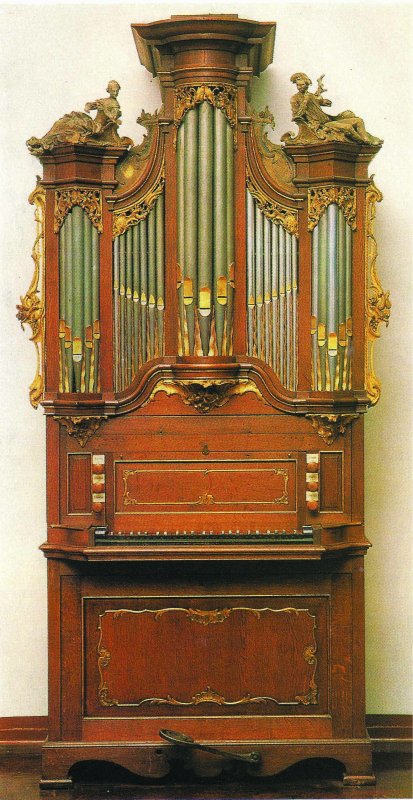 Leipzig, Museum für Musikinstrumenten (Foto: Volkmar Herre)
Photo's Gapinge: Janco Schout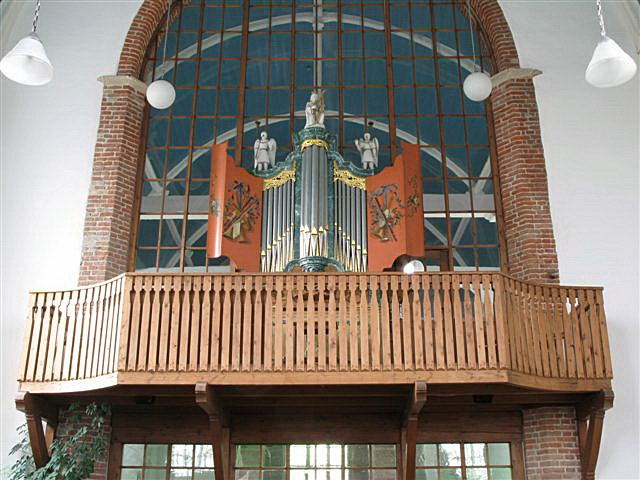 Gapinge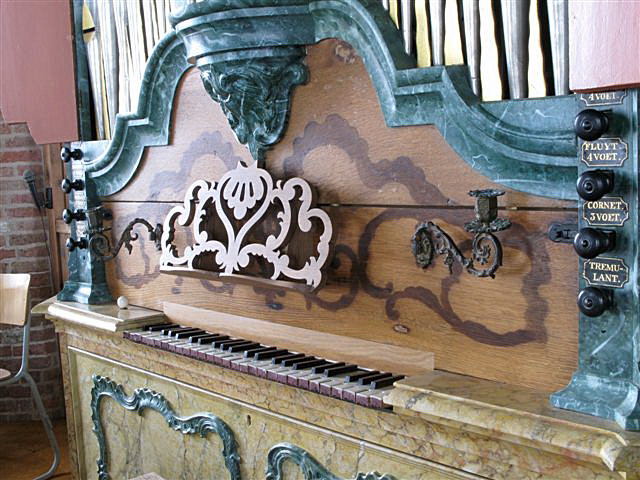 Gapinge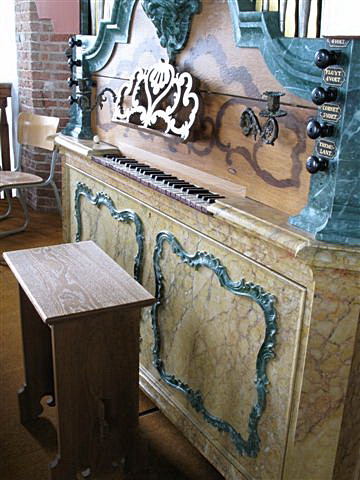 Gapinge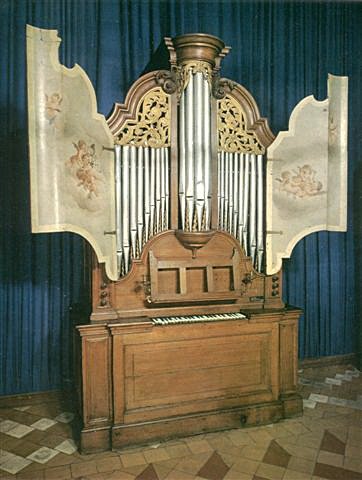 Antwerpen Vleeshuis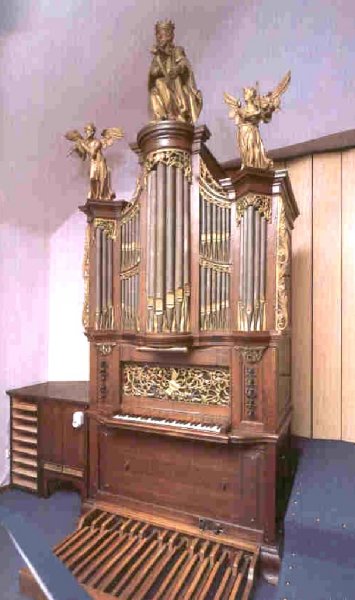 Organ in Christengemeente in Den Haag Photo: Anton Bogaarts.