The Seventy-fifth anniversray of 'Mense Ruiter Orgelmakers' by Rogér van Dijk & Cees van der Poel
by Rogér van Dijk & Cees van der Poel | Het ORGEL | Year 103 | (2007) | Issue 5
Rogér van Dijk & Cees van der Poel

The Seventy-fifth anniversray of 'Mense Ruiter Orgelmakers'
Het ORGEL 103 (2007), nr. 5, 19-33 [summary]
In 2006 the firma "Mense Ruiter Orgelmakers b.v." in Zuidwolde (nearGroningen) celebrated its 75th anniversary. The willful and inspired father of the company, Mense Ruiter, established his name with the building of an organ for the Maranathakerk in The Hague in 1952. In the 60s the company grew considerably. From 1975 the new managers oriented themselves more and more in the direction of historical organ building, and at the end of the 80s the work of Heinrich Hermann Freytag (1759-1811) was adopted as compass.
Three recent instruments of Mense Ruiter Orgelmakers are considered in this article. In 2005 a new two-manual instrument with twelve speaking stops and independent pedal was built for the Bethlehemkirche in Meppen (Germany). Also in 2005 the organ of the Kandelaarkerk in Groningen (Mense Ruiter, 1963) was altered and moved to the church of the Reformed Congregation (Gereformeerde Gemeente) in Doetinchem. This instrument now has 21 speaking stops on two manuals and pedal.
In 2007 the organ of the Hervormde Kerk in Noordwolde (near Groningen) was restored. This instrument was probably built in the 1650s by Hendrick Huis. In 1802 Heinrich Hermann Freytag made a new two-manual organ with independent pedal in the existing case, using a great deal of the original pipework. Nicolaas Anthonie Lohmann made considerable alterations in 1833.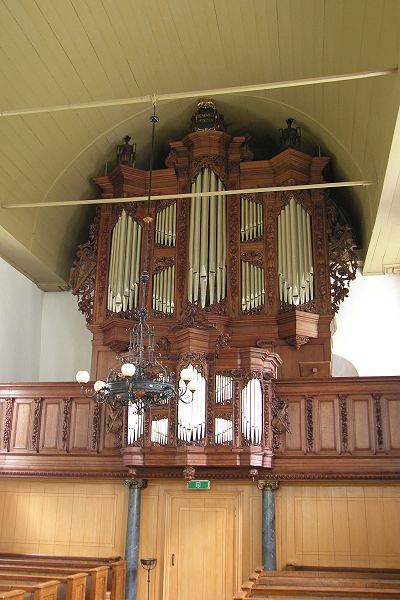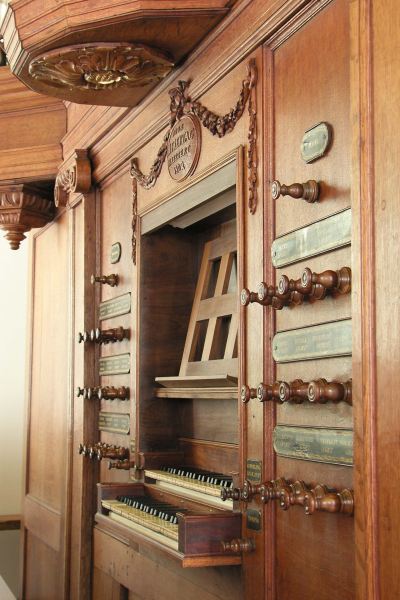 Noordwolde Photo's: Jan Smelik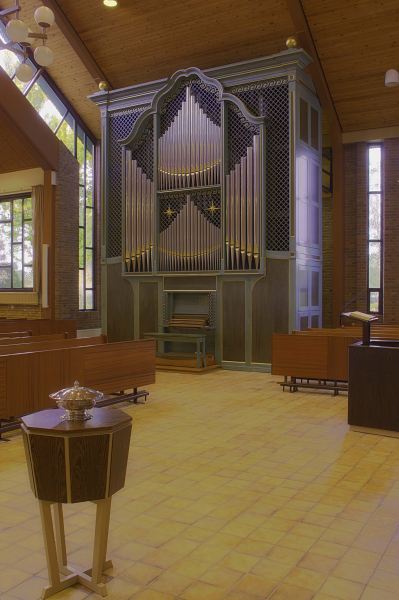 Doetinchem Photo: Cees van der Poel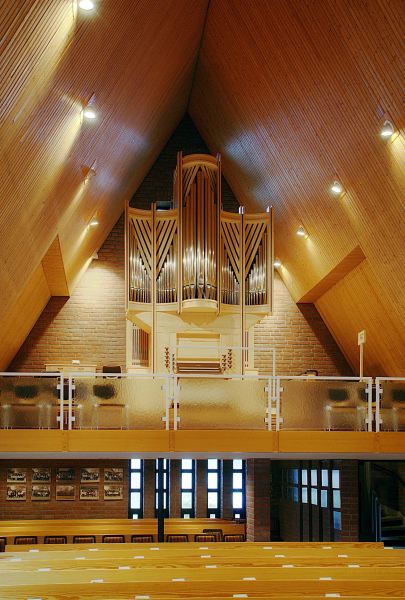 Meppen Photo: Cees van der Poel