Sketch of Dieterich Buxtehude's (musical) daily life by Hans Beek
by Hans Beek | Het ORGEL | Year 103 | (2007) | Issue 4
Hans Beek

Sketch of Dieterich Buxtehude's (musical) daily life
Het ORGEL 103 (2007), nr. 4, 13-21 [summary]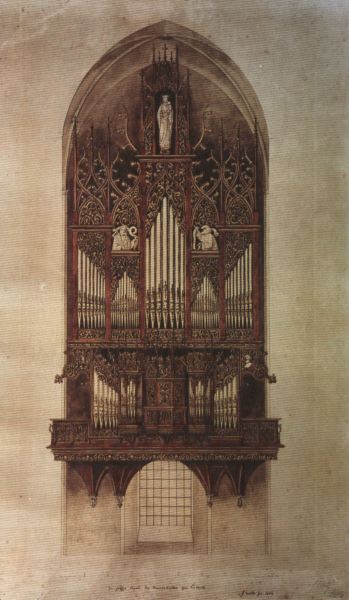 The picture left is from Carl Julius Milde (1803-1875). He made the picture in 1854.
©Museen für Kunst und Kunstgeschichte fer Hansestadtr Lübeck.
An overview of developments in the life and work of Buxtehude. The framework is provided by some publications of German authors of the last century, supplemented by data from more recent publications. Attention is given to organizational, political, and religious interconnections that influenced Buxtehude. A glimpse of the daily life of the composer, writer, and performing musician is provided. Some details which may clarify our view of Buxtehude are given special attention. The Abendmusiken and the large chorale fantasias of Buxtehude are also discussed. The author presents his view of a possible origin for these works.