Beyond the borders: organs, organ makers and organ cases; view from Boxmeer by Wout van Kuilenburg
by Wout van Kuilenburg | Het ORGEL | Year 102 | (2006) | Issue 4
Wout van Kuilenburg

Beyond the borders: organs, organ makers and organ cases; view from Boxmeer
Het ORGEL 102 (2006), nr. 4, xx-xx [summary]
In the era of guilds and crafts the activities of various master craftsmen were strictly separated. This often meant that an organ maker was required to hire the local carpenter to make the organ case. Despite intensive consultation between the two craftsmen, the carpenter will have left his professional fingerprints on the organ cases from his shop.
Seen from this angle, the great amount of collected material that is related to Boxmeer offered a quite new view of the development of organ history in the southern Netherlands, in particular the region known as Staats-Brabant. After the Peace of Münster in 1648, East-Brabant was a crazy quilt of 'free seigniorages', enclaves where the Roman Catholic faith could be practiced without hindrance. The close relations between church and state were fruitful for many an organ builder who – in whatever way – had roots in the area around The Peel, the duchy of Brabant, and Upper or Prussian Gelre.
Already in the earliest history of the organ these were areas in which several organ makers were active, e.g. in Den Bosch the Dominican Jan van Gemert (last quarter of the 15th century), Willem Boets van Heyst (beginning of the 16th century), the families Lampeler of Mill, Hocque in Grave (both around 1600), Jan van Dijck in Gemert (last quarter of the 17th century) and possibly also the Maass family. The Lampelers of Mill sought their fortune around Münster in Westphalia, and Hocque left for Cologne and Liège.
All indications are that the southern Netherlands around The Peel at that time were abuzz with the activities of organ builders. The southern Netherlands around The Peel was an area that is now partly in The Netherlands, partly in Belgium, and partly in Germany. The whole area was Catholic and spoke the same language ('Nederdiets').
Organs were fairly often sold by southern monasteries to parish churches (as in Cuijk and Helmond) in the period following Napoleon's regime. This fact has sometimes given us an incorrect idea of the actual developments in the world of organ building. For example Brammertz is currently named as maker of the organ in Escharen, but the school of Kornelimünster may have been inspired by followers of Hocque, giving us here an unmistakable exponent of the original Brabant organ building tradition. Besides Brammertz, other builders are also possible.
Under influence of the Carmelites and the priests of the order of Teutonic Knights the parish churches in these enclaves had often gotten wonderful organs. The instruments in Macharen, Teeffelen and Schaijk are the sounding proof. But who would suggest that that craftsmanship ever disappeared in Brabant? There are indications that pupils of Hocque worked out of Cologne via 's-Hertogenbosch and Flanders in the southern Netherlands, and thus provided the region with organs of which we can currently only guess at the provenance.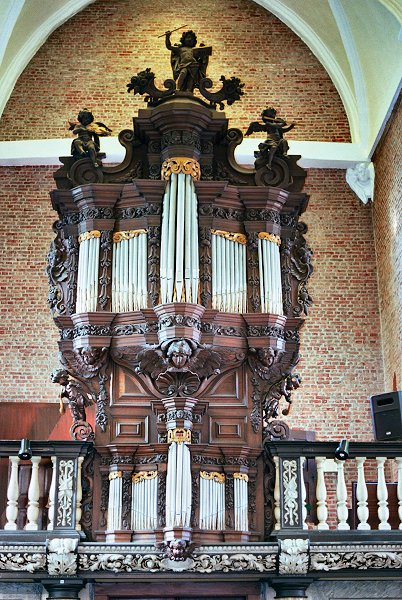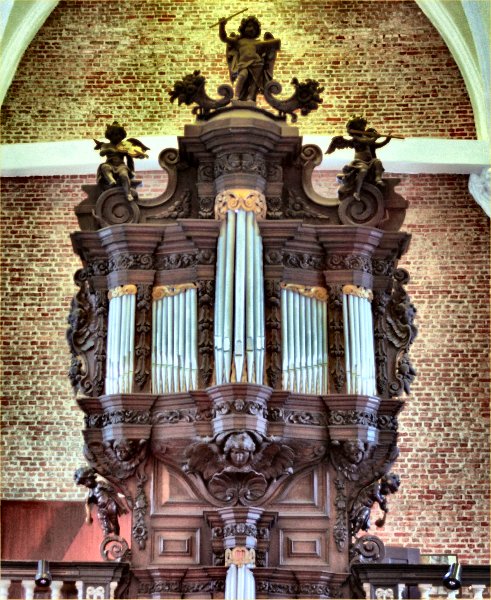 Antwerpen Elzenveldkapel. Photos by Michel Lemmens from Kortessem (B)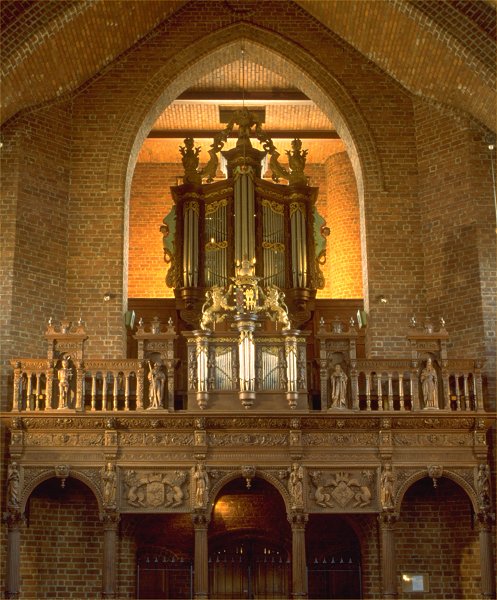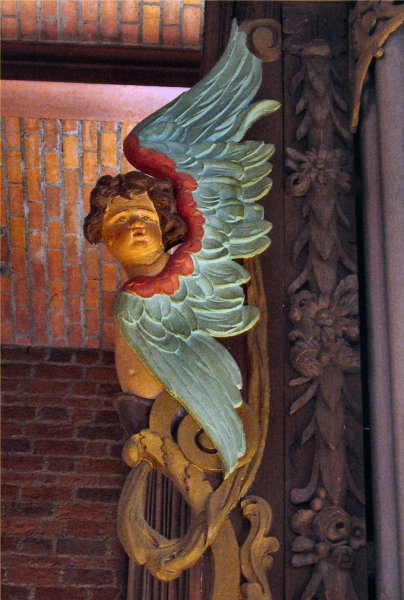 Boxmeer Petruskerk. Photos by W.B.J. Goossens from Boxmeer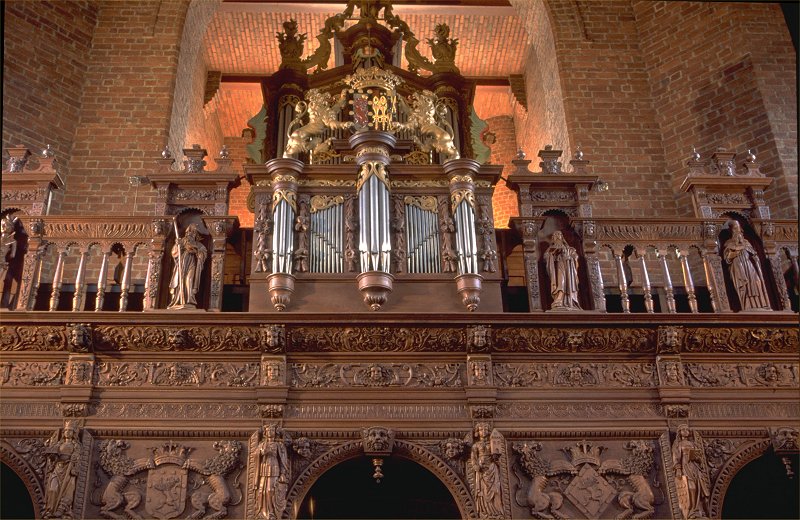 Boxmeer Petruskerk. Photos by W.B.J. Goossens from Boxmeer