Cornet and Sweelinck: new evidence on their keyboard music by Guido Persoons and Peter van Dijk
by Guido Persoons and Peter van Dijk | Het ORGEL | Year 99 | (2003) | Issue 6
Guido Persoons and Peter van Dijk

Cornet and Sweelinck: new evidence on their keyboard music
Het ORGEL 99 (2003), nr. 6, xx-xx [summary]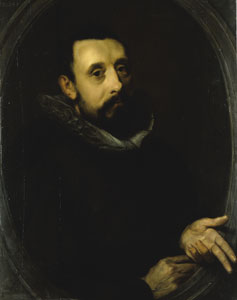 Attention to Dutch organ music from the decades around 1600 is increasing. Recently, Pieter Dirksen and Jean Ferrard published the keyboard works of Peeter Cornet; the contributions to the Sweelinck Symposium in Utrecht in 1999 have also been published. Guido Persoons reviews the Cornet edition; Peter van Dijk the symposium book.
Peeter Cornet is, according to Persoons, the most important organist and composer of keyboard works in the southern part of the Netherlands (today Belgium) in the first half of the 17th century. Cornet was not an organ builder but he did examine organs and advised organ builders. Persoons criticises the edition of Cornet's organ works slightly (he finds the old 'black notation' of the Courante to be not very convenient); but the work of Dirksen and Ferrard stimulates far more thinking about the music; Persoons develops, for instance, the hypothesis that Cornet was a pupil of John Bull, based on Cornet's Fantasia sexti toni.
Peter van Dijk gives an overview of the publication Sweelinck Studies / Proceedings of the Sweelinck Symposium Utrecht 1999. Noteworthy are the contributions of Gustav Leonhardt, who warns that we know with certainty only very little about Sweelinck; the one by Pieter van Dijk, on fingering; and the one by Ulf Grapenthin, on Sweelinck's Compositions Regeln. The many articles are divided into several chapters, on Background, Keyboard music, Theory, and Instruments. 
These two publications together summarise what we know today about very old Dutch keyboard music.