The Ibach organ in Deventer – impressions & considerations by Peter van Dijk & Jaap Jan Steensma
by Peter van Dijk & Jaap Jan Steensma | Het ORGEL | Year 111 | (2015) | Issue 5
Articles
Peter van Dijk & Jaap Jan Steensma

The Ibach organ in Deventer – impressions & considerations
Het ORGEL 111 (2015), nr. 5, 48-51 [summary]
:
Between 2010 and 2014 in the Netherlands there were three restorations/reconstructions of German organs from the third quarter of the 19th century: the Friedrich Meyer organ (1872) in the St.-Josephkerk in Utrecht (2010, Gebr. Van Vulpen), the Ibach-orgel (1864) in the St.-Gertrudiskerk in Bergen op Zoom (2011, Verschueren Orgelbouw) and the Ibach-orgel (1868) in the Broederenkerk in Deventer (2014, Gebr. Van Vulpen).
Thanks to these restorations, the only Meyer organ in the Netherlands and two organs of the firm Ibach have been recovered. That is a remarkable enrichment for the Dutch organ world, with importance beyond the country's borders. Whoever wants to get to know an Ibach or a Meyer as it should be, can do this only in the Netherlands. The excellent restorations of these organs are all the result of detailed research and of high-quality craftsmanship and artistic organ building.
The Ibach organ in Deventer before the restoration was but a shadow of itself. The restoration completed in 2014 made it possible for us to see and hear an Ibach organ as a unified entity.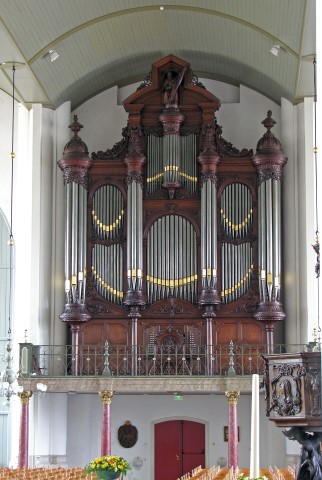 Bergen op Zoom Photo Jan Smelik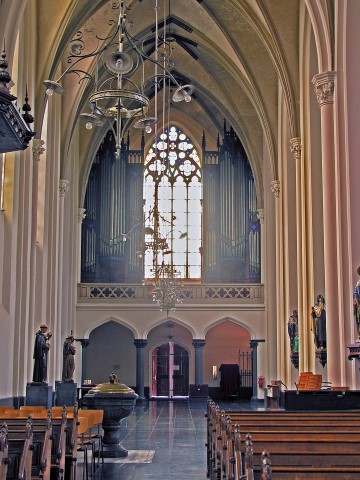 Deventer Broederenkerk Photo Jan Smelik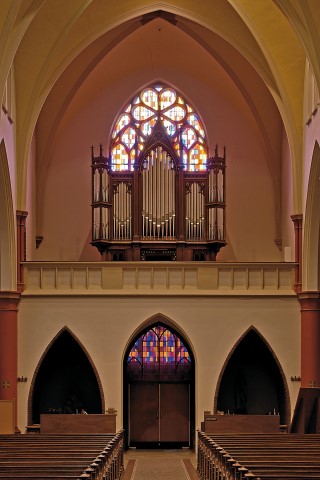 Utrecht-Meijer-organ Photo Cees van de Poel