The accompaniment volume for the new hymnal by Henny Heikens
by Henny Heikens | Het ORGEL | Year 110 | (2014) | Issue 5
Articles
Henny Heikens

The accompaniment volume for the new hymnal
Het ORGEL 110 (2014), nr. 5, 18-23 [summary]
Together with the publication of the hymnal 'Liedboek – Zingen en bidden in huis en kerk' [Hymnal – Singing and Praying at home and at church] in May of 2013, an impressive accompaniment volume was brought out, consisting of two flowery binders and an enormous pile of sheets (some 1280 pages of music) to put in them. Also published were three bound choral volumes with a total of 1085 pages.
Because of the great variety of styles, the accompaniment volume is an essential help when using the hymnal, even for professionals.
In contrast to earlier editions, the accompaniments in this collection are not all for organ; some are expressly intended for piano, and parts for a melody instrument are occasionally included. Most of the settings have a typical organ texture, including also the necessity of using the pedals.
The foreword states that the policy was to include as many original settings as possible; but very often this policy has not been followed. Another disadvantage is that various new settings lack unity of style.
The volume does not include the ideal settings for many hymns, judging by the criterion of the editors. Organists were already used to hunting around in other publications, and this new accompaniment volume will not make this practice completely unnecessary.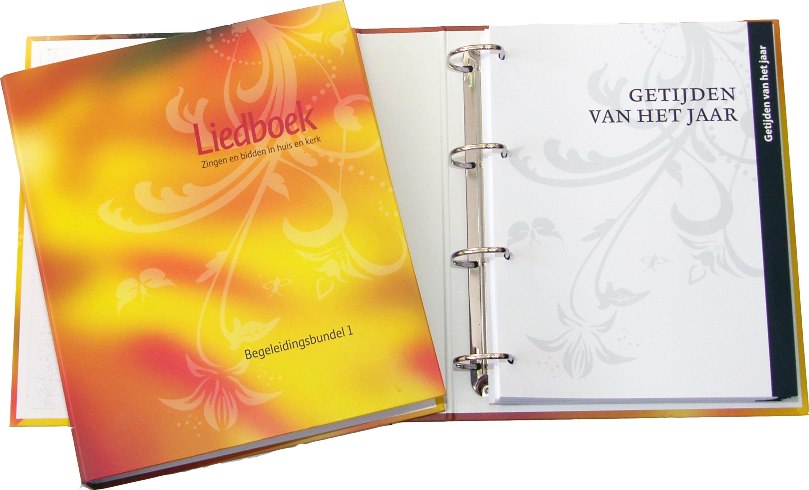 Covers