Two house organs of Bernhardt Edskes by Cees van der Poel & Henk de Vries
by Cees van der Poel & Henk de Vries | Het ORGEL | Year 110 | (2014) | Issue 3
Articles
Cees van der Poel & Henk de Vries

Two house organs of Bernhardt Edskes
Het ORGEL 110 (2014), nr. 3, 19-23 [summary]
In 2002/03 the Dutch organ builder Bernhardt Edskes built a house organ for Jan Willem van Willigen in Groningen. Ten years later Edskes finished another house organ in Groningen, for the Knigge family. For both instruments the work of Arp Schnitger was an important source of inspiration.
After describing the two instruments, the authors conclude that the stylistic similarities between the instruments are considerable. In their construction the two instruments are jewels of craftsmanship. But at the same time the two instruments have different musical personalities. It is interesting to hear how accents evolve in ten years, at least between these two instruments. Striking in the organ from 2013 is the variation within the individual registers. In almost every stop there are noticeable color changes. That is interesting to listen to, and it gives polyphonic textures extra transparence. At the same time these characteristics are so apparent in the room, that they continually demand a great deal of the listener's attention.
In the organ of 2003, the authors find this variation within the individual registers less pronounced and not at all oppressive. While the organ of 2003 is perhaps too present in its loudness, the newer organ succeeds better in keeping the natural capacity of the concept in balance with the room.
With the organ of 2013, Edskes and the Knigges are more convincing as regards the usefulness of the conception for a house organ. Both instruments are intriguing. We'd love to hear the best of both combined: a rather more tempered volume and a less obvious color variation within individual registers.
Willigen residence organ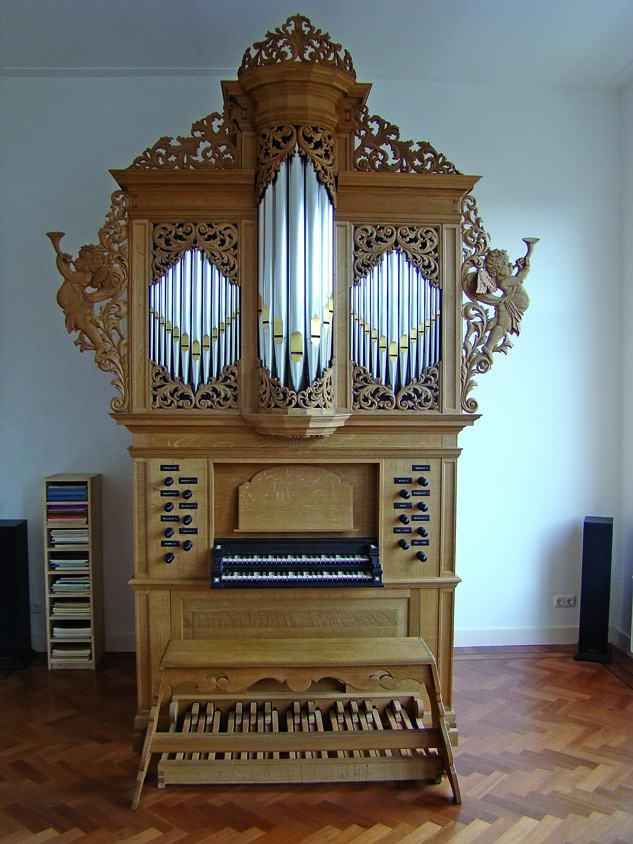 Photo Sietze de Vries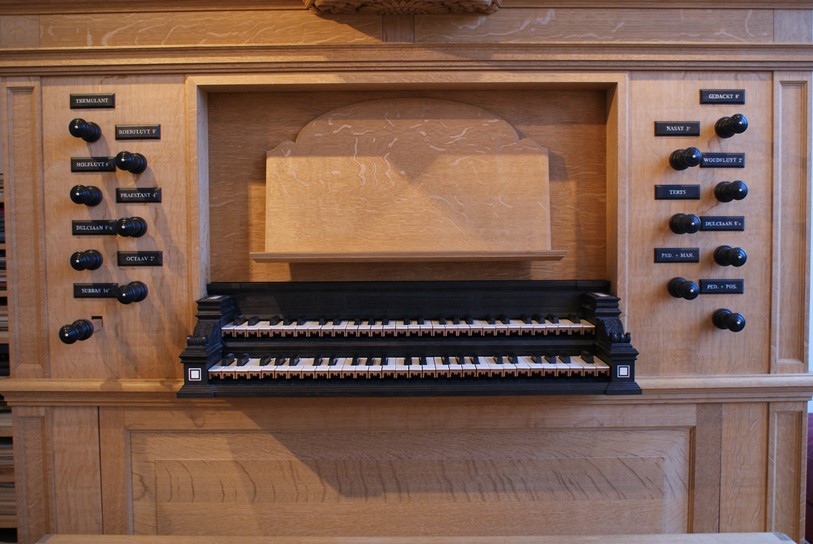 Photo Henk de Vries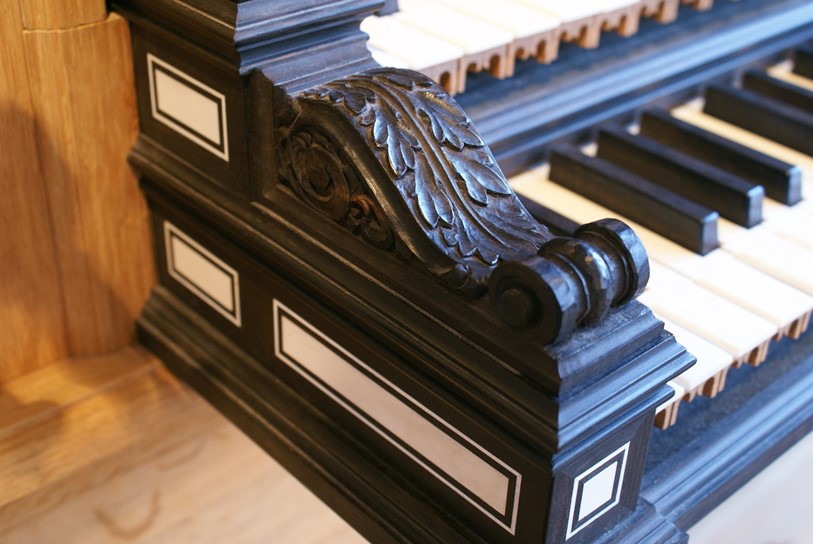 Photo Henk de Vries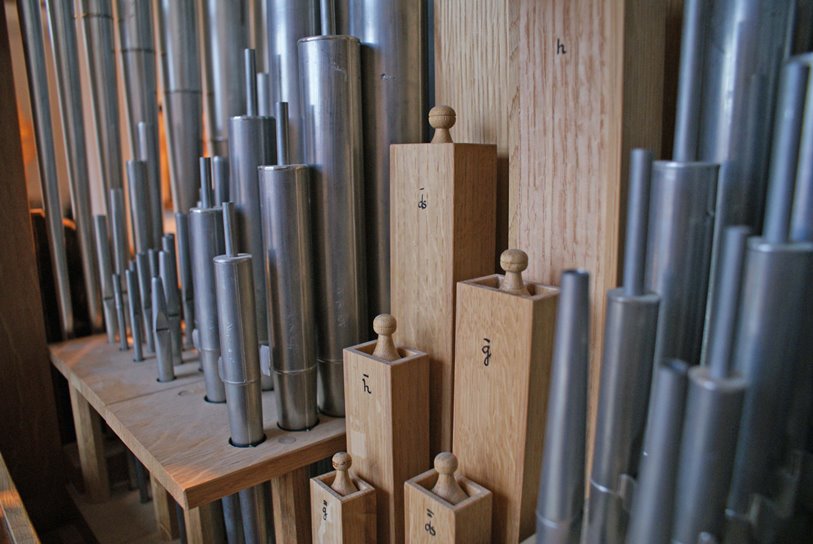 Photo Henk de Vries
Knigge residence organ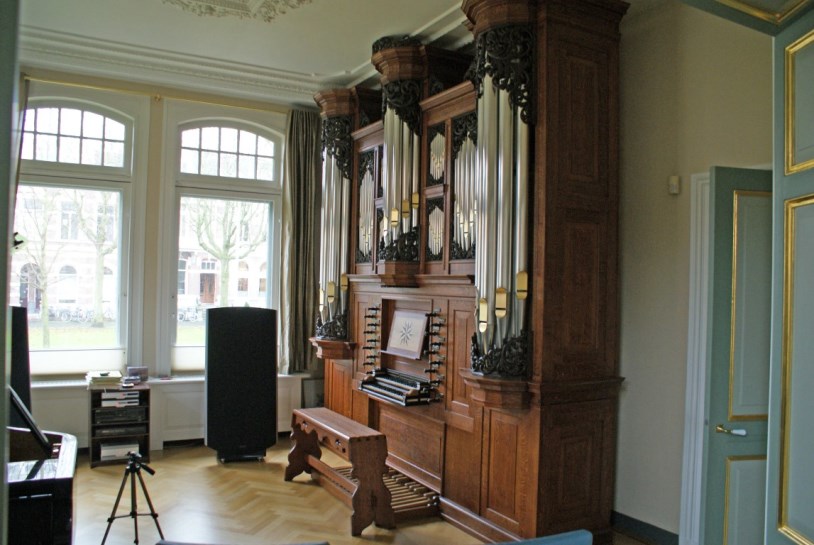 Photo Henk de Vries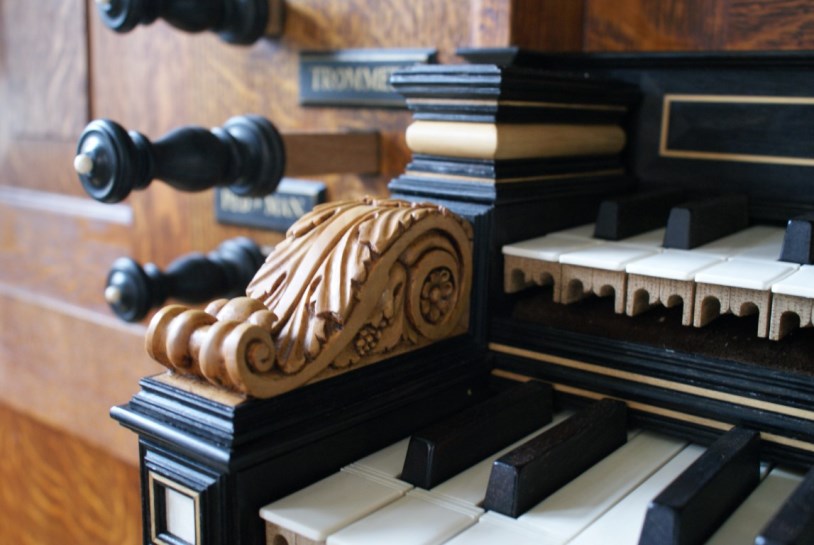 Photo Henk de Vries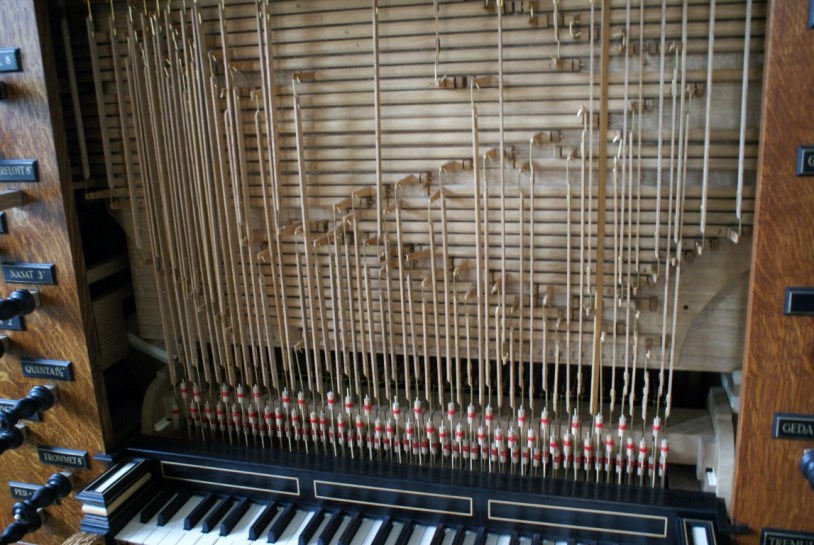 Photo Henk de Vries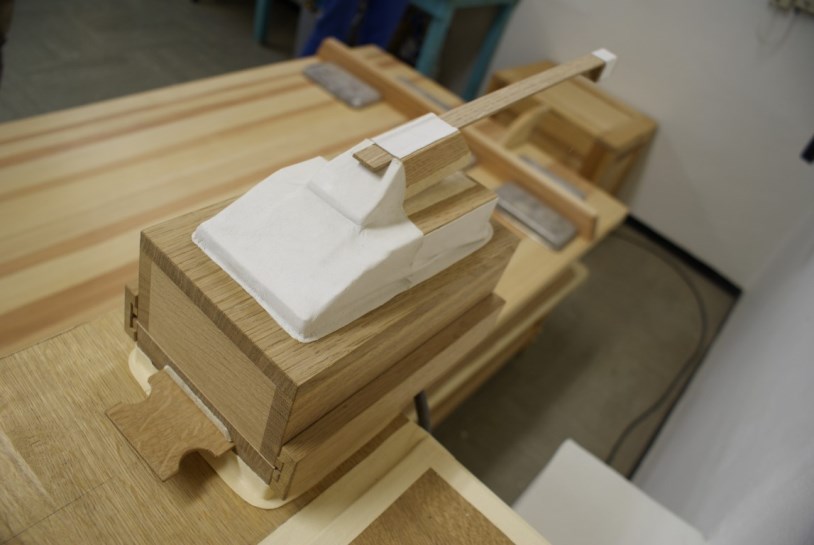 Photo Henk de Vries