J.L. van den Heuvel Orgelbouw is forty years old by Cees van der Poel & Rogér van Dijk
by Cees van der Poel & Rogér van Dijk | Het ORGEL | Year 104 | (2008) | Issue 3
Cees van der Poel& Rogér van Dijk

J.L. van den Heuvel Orgelbouw is forty years old
HetORGEL 104 (2008), nr. 3, 32-41 [summary]
In 1967 Jan van den Heuvel started his own organ shop.  Sincethe 70s he has been assisted by his brother Peter van denHeuvel.  In the past forty years the firm has built manyinstruments, including the organ in the Nieuwe Kerk in Katwijk, builtin 1981-83.  This famous instrument marked the beginning ofVan den Heuvel's international reputation and inaugurated thebuilding of large organs for churches and concert halls in foreigncountries.  To illustrate their recent work, the organ of the Gereformeerde Gemeente(synodaal) in Opheusden, from 2001, is described.
Photo's Cees van der Poel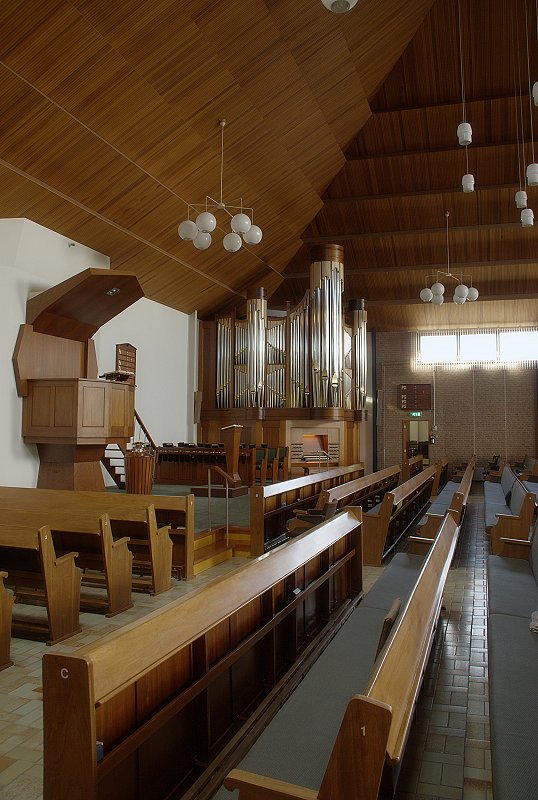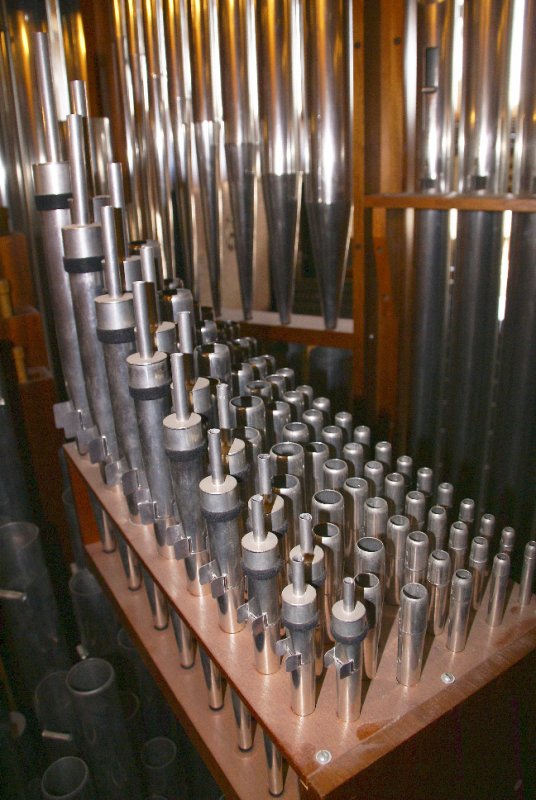 Cornet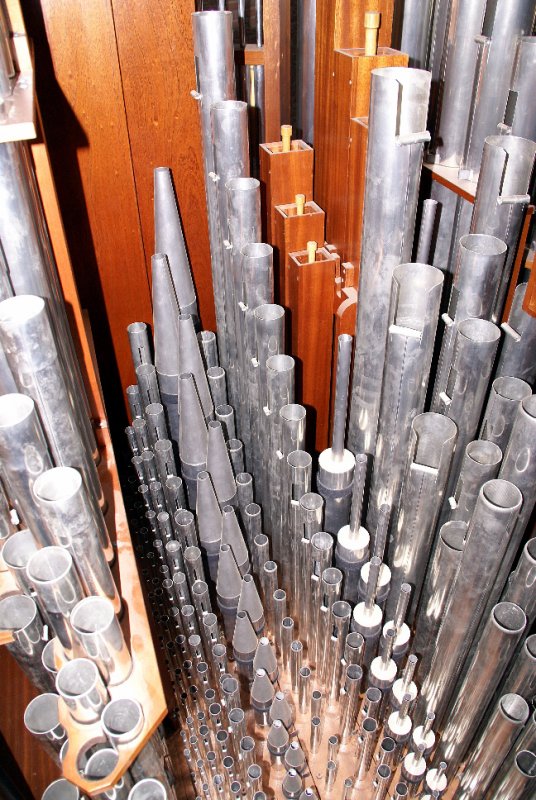 Pipes of the great organ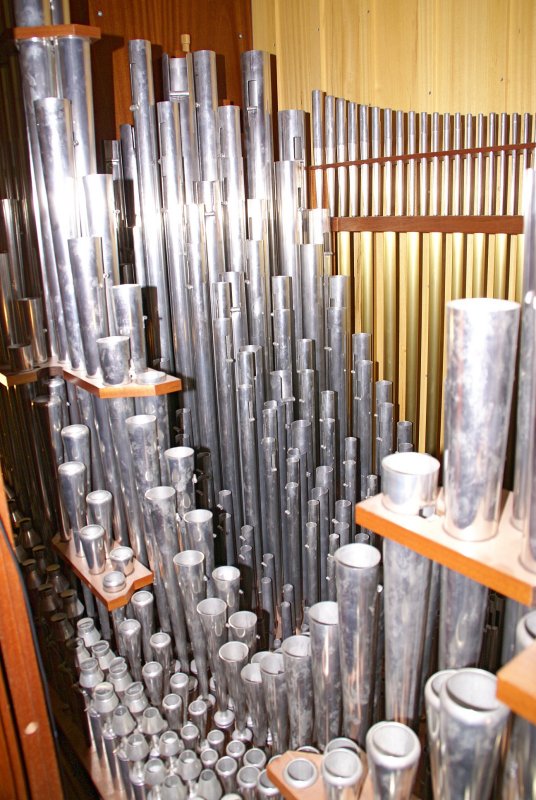 Pipes of the Swell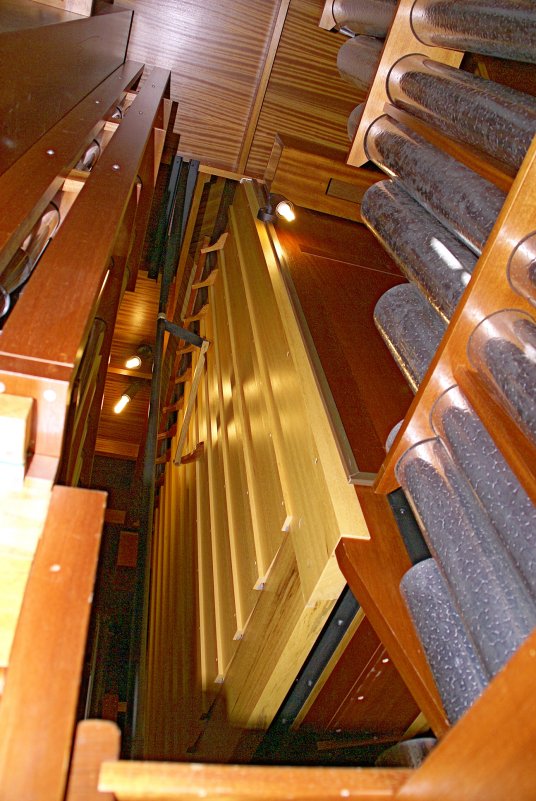 Swell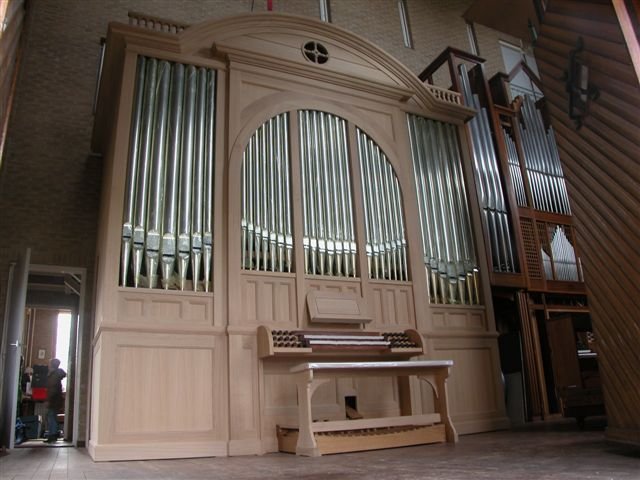 Jubilee-organ