Belgium: organ building after the French Revolution by Jean-Pierre Felix
by Jean-Pierre Felix | Het ORGEL | Year 99 | (2003) | Issue 4
Jean-Pierre Felix

Belgium: organ building after the French Revolution
Het ORGEL 99 (2003), nr. 4, 22-31 [summary]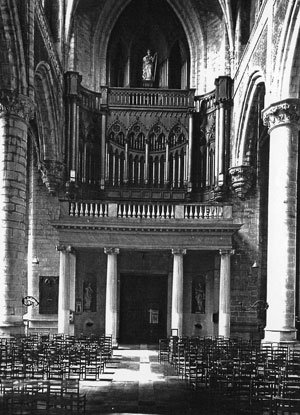 After a time of stagnation as a result of political-religious circumstances at the end of the 18th century, Belgian organ building recovered bit by bit. It had to wait for a new style, however, until the end of the 1820s. The main representatives of this style were Pierre-Jean De Volder and Jean-Joseph Delhaye. Many of their organs are lost; the Delhaye organ in the Notre Dame at Diest (1828) is a unique instrument. 
In the 1830s and particularly the 1840s organ builders developed many new ideas; they often applied for patents, for example for registration aids and new chest systems.
The rare remains of pipes and other parts from this period deserve to be protected.